I. B. Remsen, Potter - Special Order Items - Page 4
These pieces are made to order, and are available in four to six weeks.
Click on the pictures below to see larger pictures, along with descriptions and ordering information.

Note: pictures are not to scale.
Page 1 - Page 2 - Page 3 - Page 4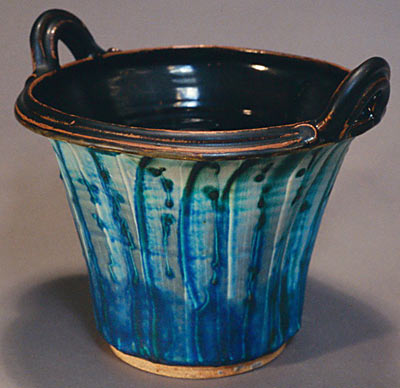 Geologic Wine Cooler
Wine Cooler or Cache Pot in Geologic. The color pattern on the exterior results from layers of colored clay that are reacting to the heat and flame of the firing process. It makes me think of the many organic layers that were layed down and compressed over eons to produce the oil , gas and coal that we use today. That's why I choose to use a deep black temmoku glaze to cover the interior, rims and handles of this pot. It is 11" tall and 10" wide.
$125.00
---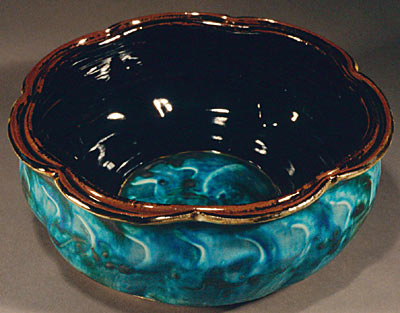 Geologic Crimped Bowl
Crimped Bowl with split rim featuring a center mandala. This piece is done in Geologic with a temmoku glaze. It is 11" wide and 4" tall.
$140.00
---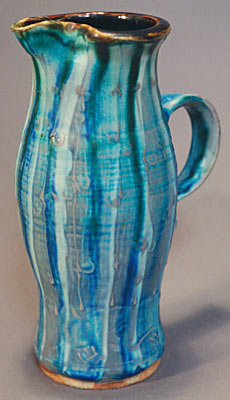 Geologic Birds Mouth Pitcher
Birds Mouth pitcher in Geologic with Temmoku Glaze. It is 9" tall and holds 1 quart.
$70.00
---